A dear friend asked me to create this crystal wind chime in pinks and purples with some Murano glass incorporated into the mix. These larger crystal wind chimes are costly to make due to all of the glass crystals needed to fill in the space underneath the canopy (no plastic or acrylic crystals were used). She informed me of her budget, and away we went...purchasing tons of glass crystals, lead crystals, Swarovski crystals, Swarovski crystal pearls, glass beads, raindrop crystals and Murano glass.
The brass and pink cupcake glass lighted canopy is dripping with pink opaline beads, brilliant purple Swarovski crystal pendants and AB Swarovski crystal bicone beads.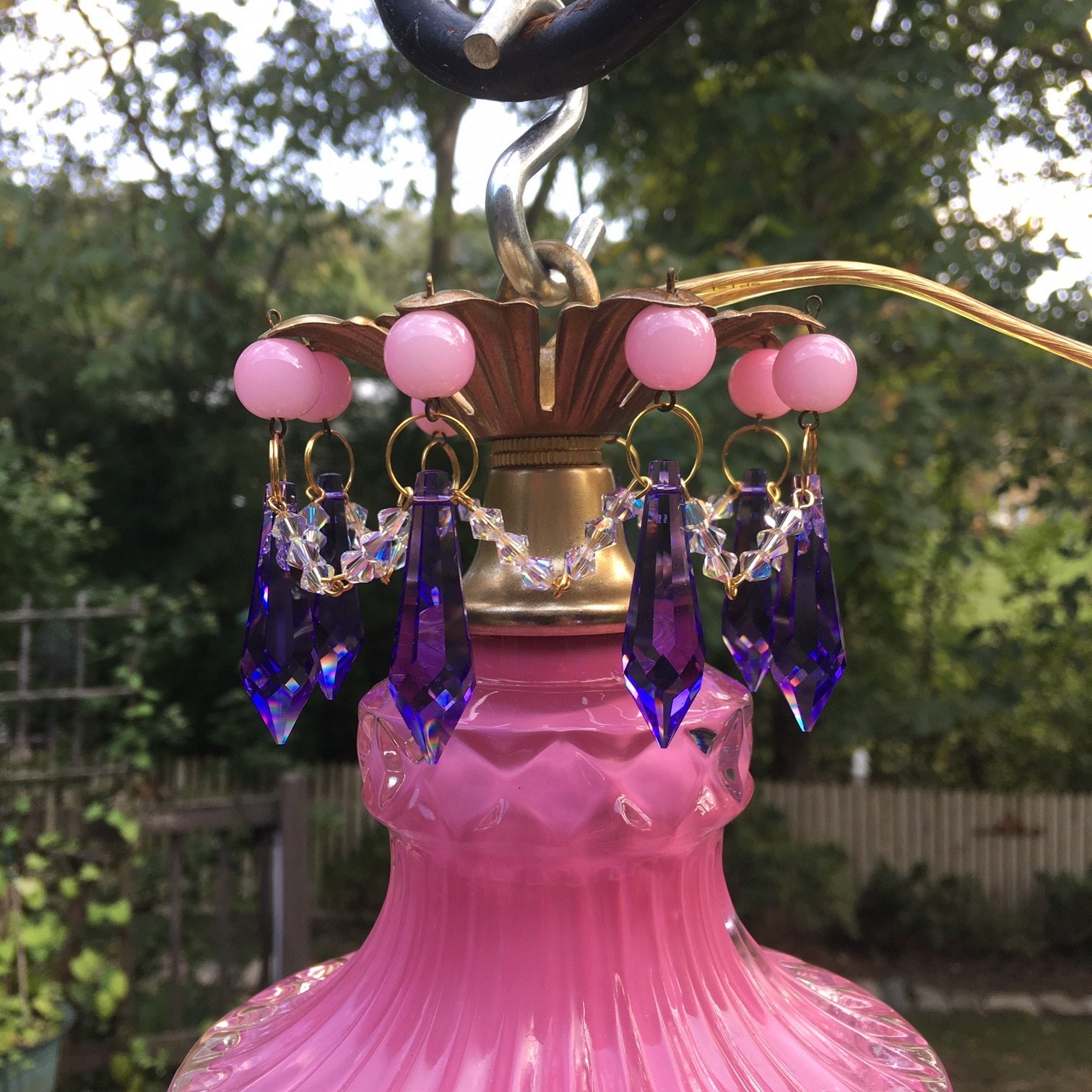 Pictures were taken prior to completion, so you may notice a few strands missing. Each piece was painstakingly hand strung onto metal connectors to withstand the outdoor elements. Large and small octagon crystals in an array of purples and pinks, Swarovski crystal beads & pearls, square crystal prisms, an assortment of beads, raindrop crystals, teardrop crystals, French cut glass crystals, crystal spear prisms, pink Murano glass florals and vintage Murano Venetian lead glass crystal spear prisms give this enchanting crystal wind chime dazzling sparkle and a beautiful chime.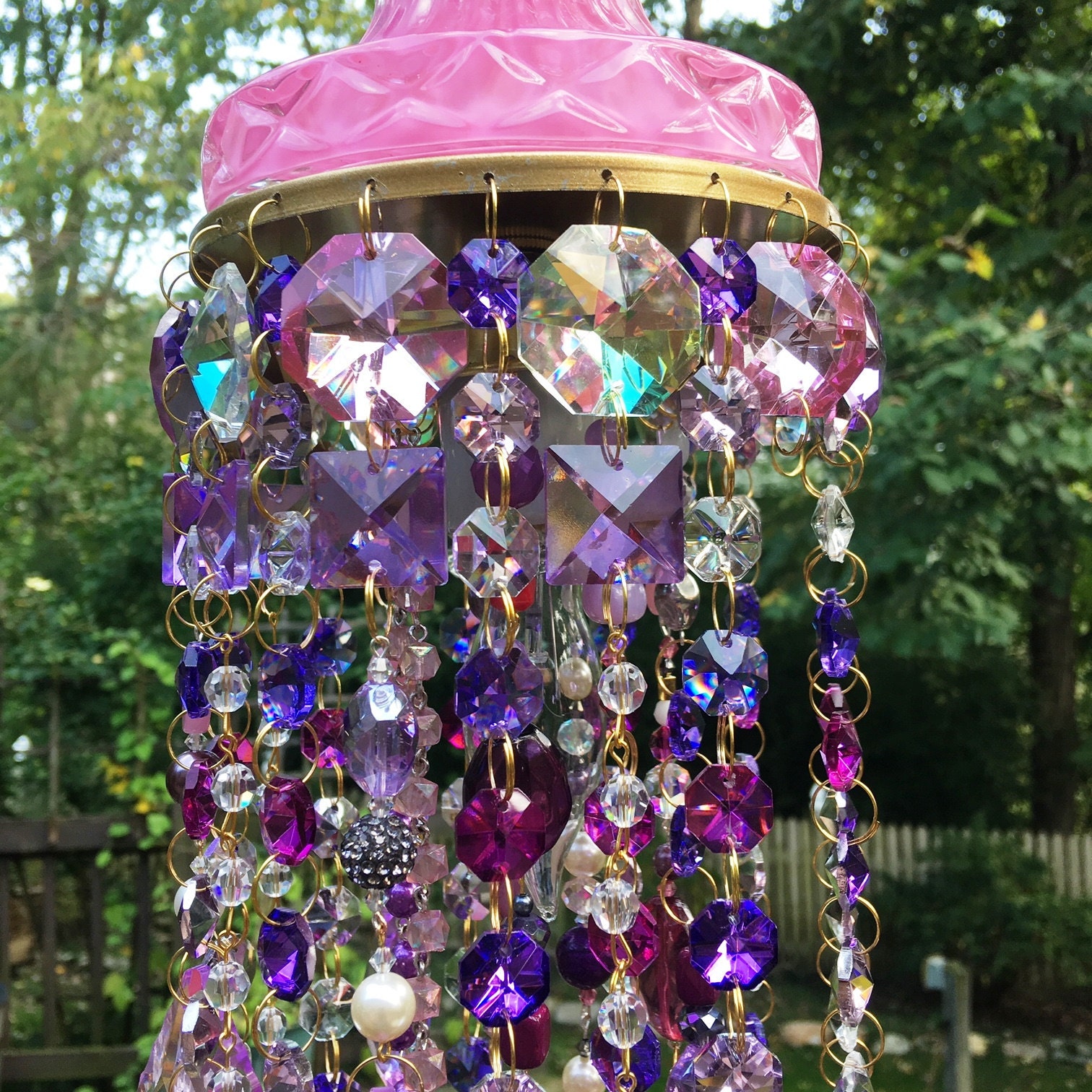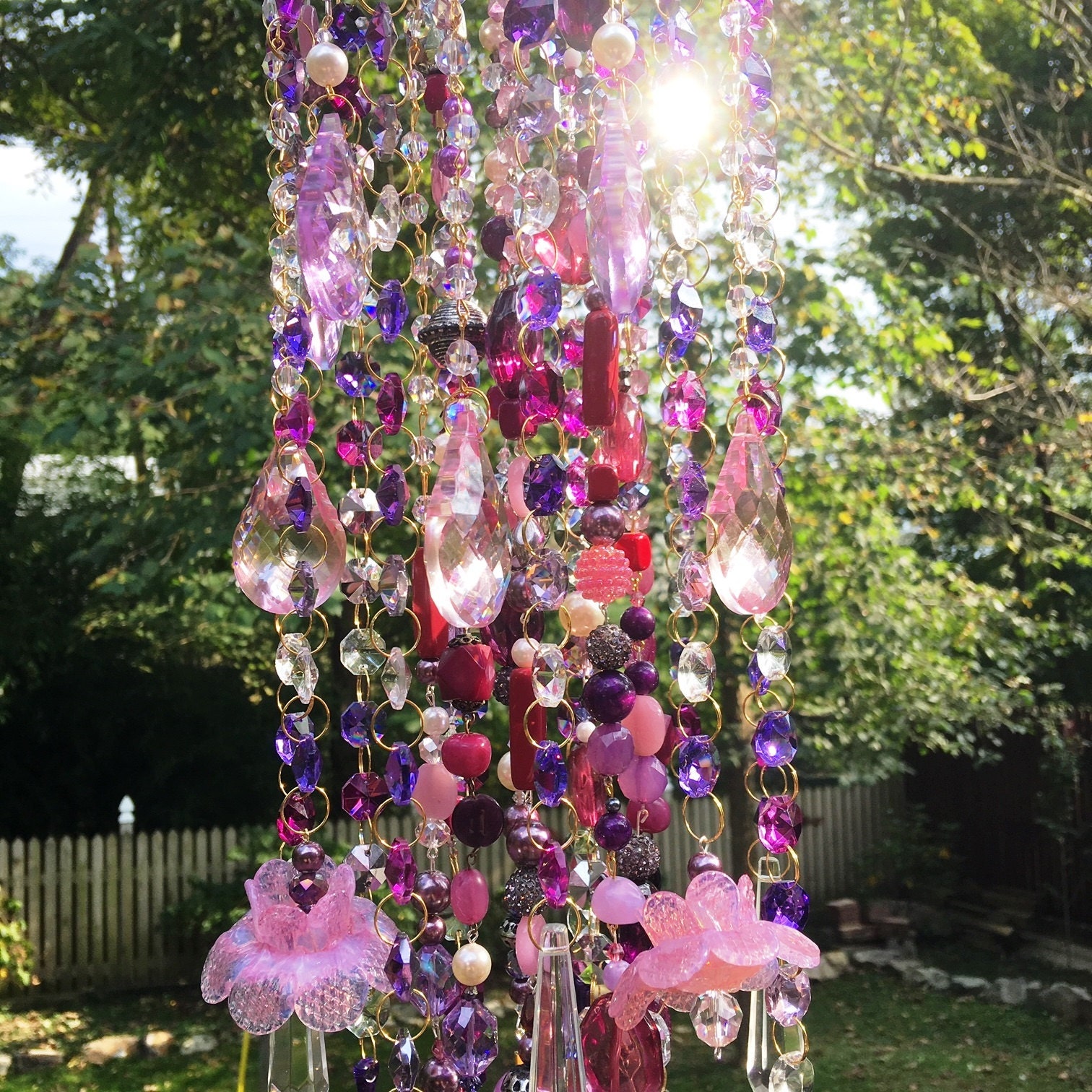 Pink Murano glass florals with an opalescent sheen.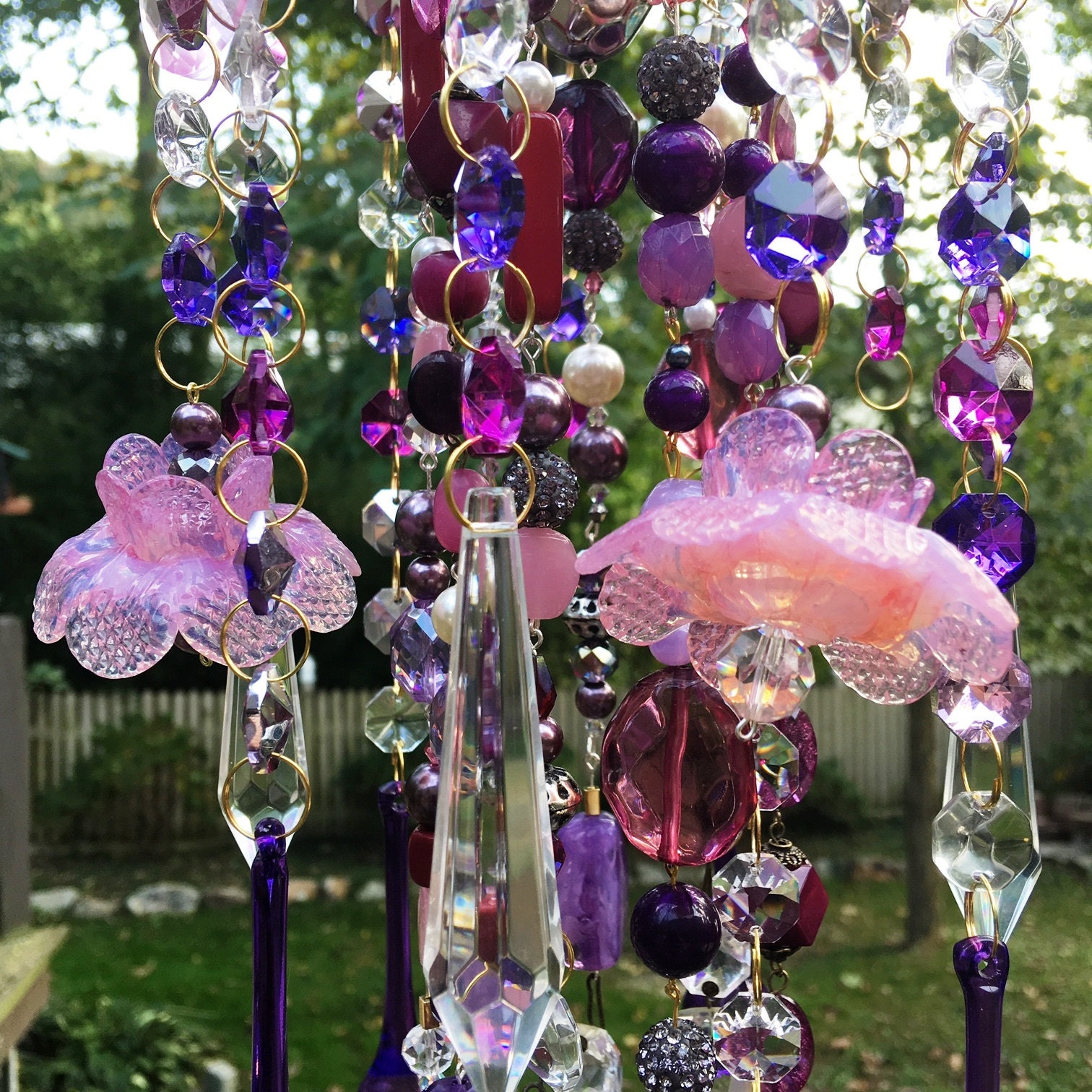 Vintage Murano Venetian lead glass crystal prisms give this beauty its lovely chime.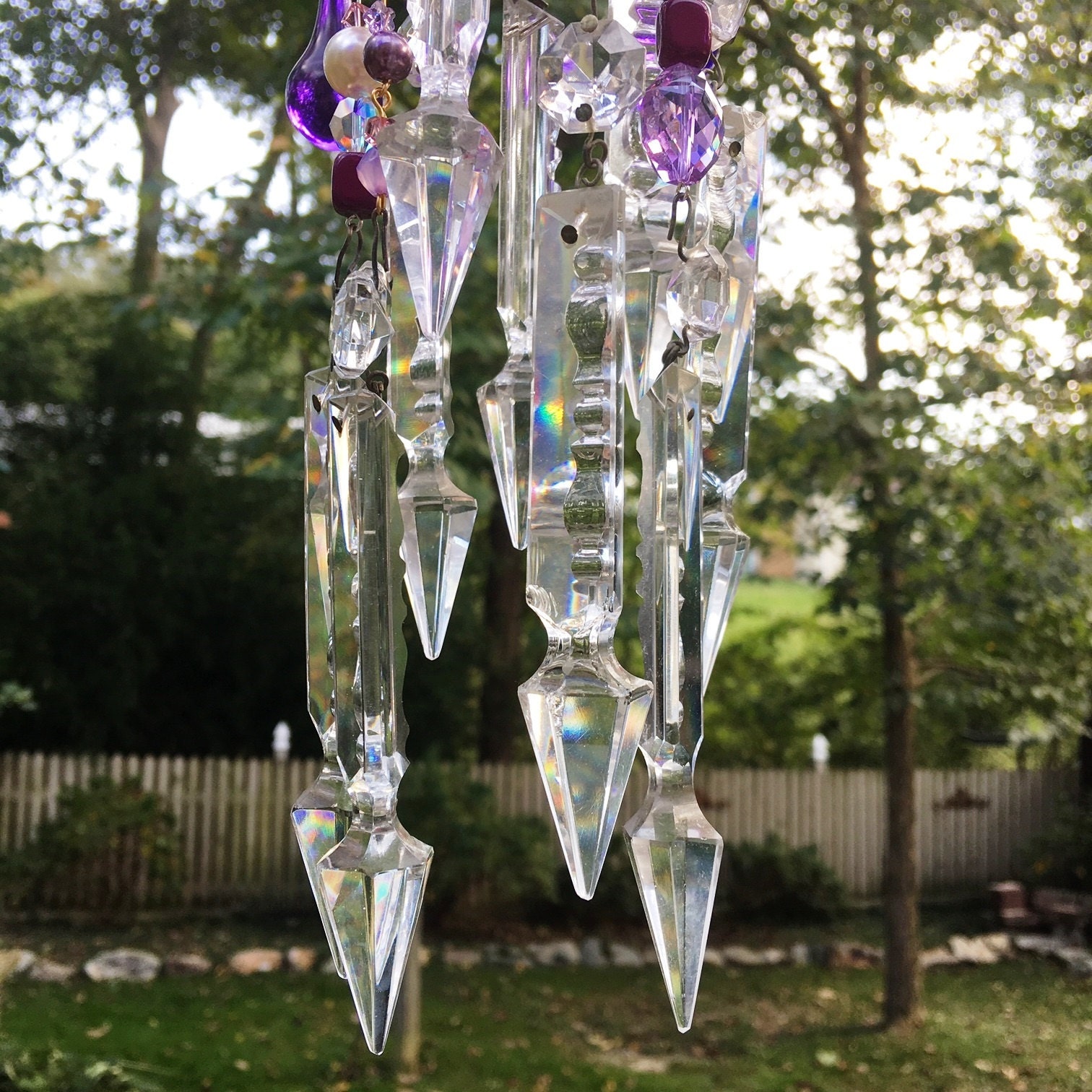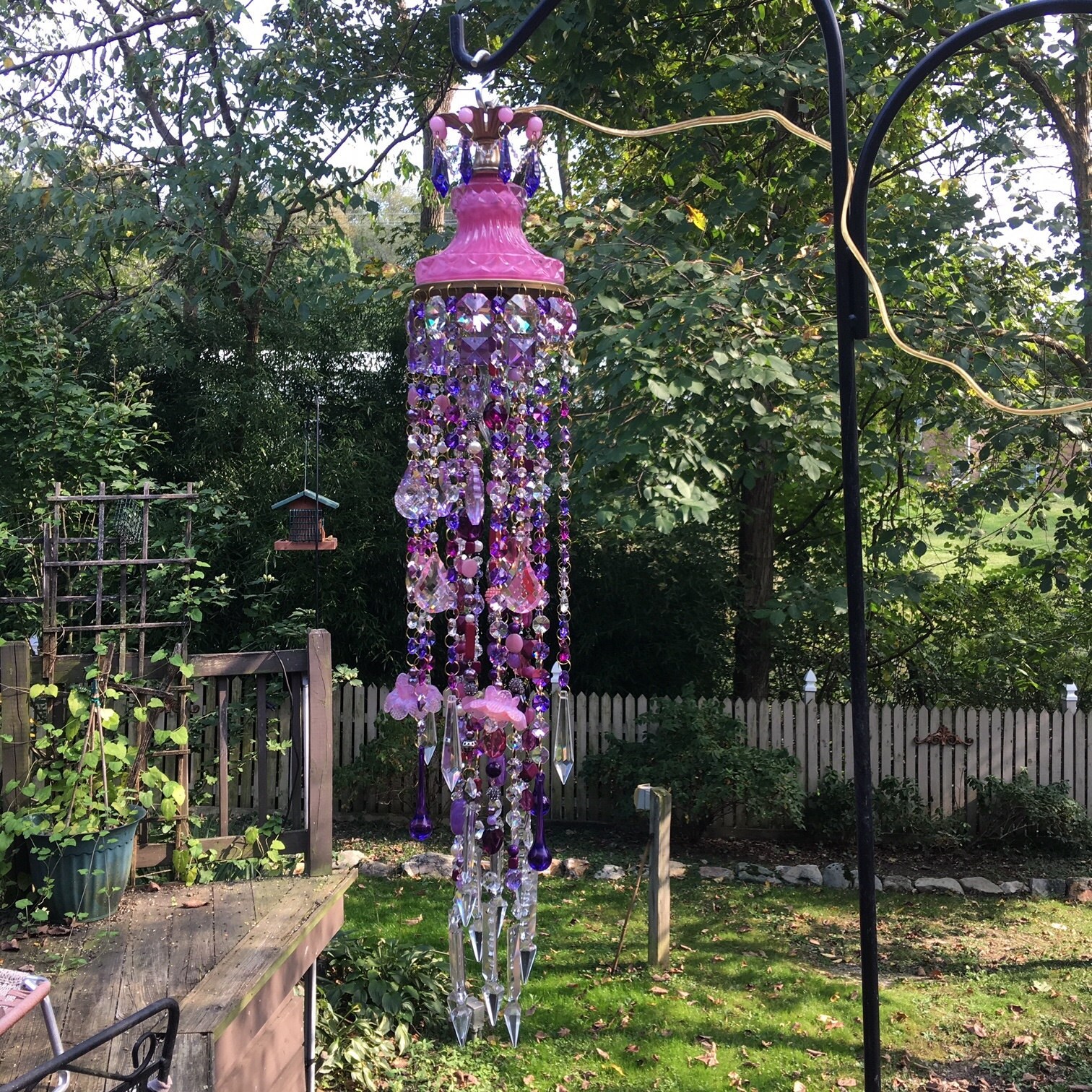 All lit up at twilight!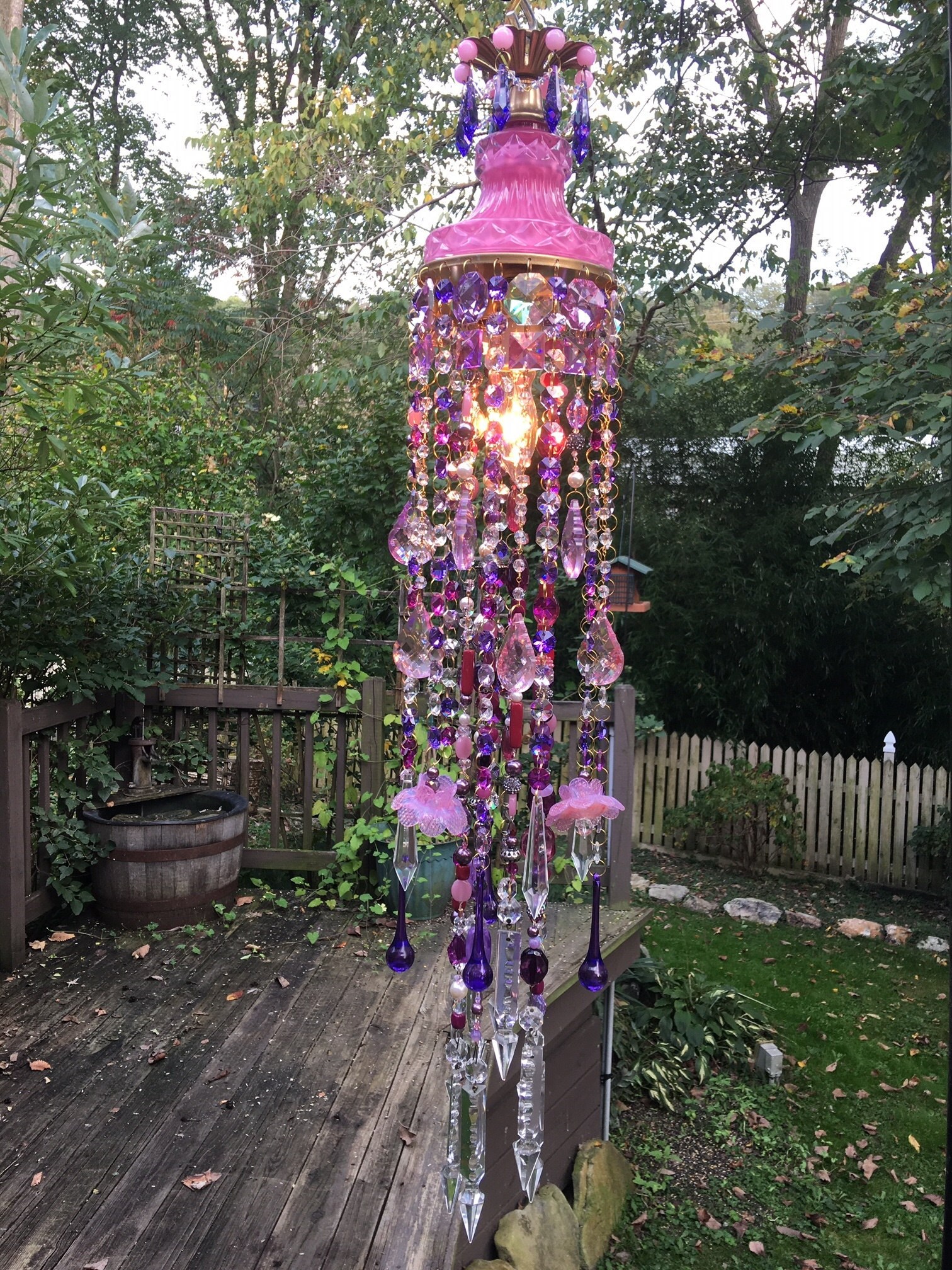 This enchanting wind chime chandelier measures 5.5 inches wide, and hangs approximately 30 inches long with over 30 strands of crystals, glass and beads!