This was my first attempt at creating a crystal wind chime. It was challenging since the vintage canopy was so large. I had to purchase and utilize a lot of crystals and beads to fill it in. The finished wind chime measures 10.5 inches wide and hangs approximately 45 inches long! It's large and heavy. I used a combination of antique, vintage and new glass crystals (no plastic or acrylic crystals). Over 50 strands of crystals, prisms and beads have been hand strung onto metal connectors to withstand the outdoor elements. It has vintage Murano notched crystal spear prisms, Swarovski crystal beads, octagons & prisms, Bohemia crystals, Czech beads, icicle prisms, teardrop prisms, aurora borealis crystals, French cut glass crystals, vintage floral etched crystal prisms, rhinestones, faceted crystals, a large antique snowflake spear crystal prism, and lead crystals (which give it a beautiful chime in a gentle breeze). In sparkling colors of amber, emerald, garnet, copper, silver, gold, aurora borealis, diamond & rainbow...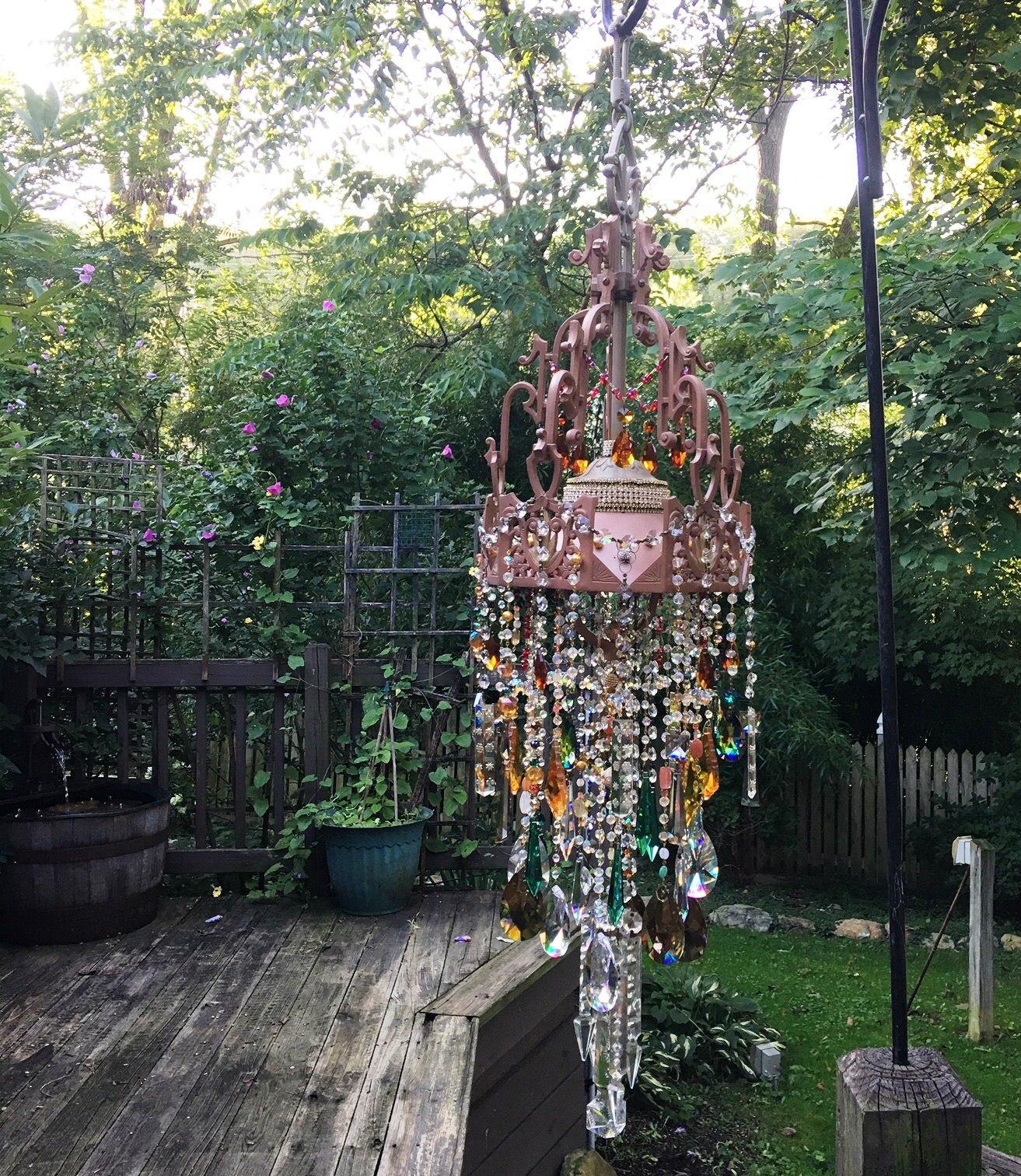 The vintage medieval-style canopy and ornate finial have been cleaned, painted and sealed. This majestic, dazzling crystal wind chime dances and sparkles in the sunlight...and glows at twilight. Place in your garden, favorite room, or display at a special event (weddings, parties, etc.) Hang this impressive wind chime from a substantial hook or sturdy structure for support. Please bring indoors during the winter months. Please keep the canopy upright during transport. Local delivery is available for a minimal fee.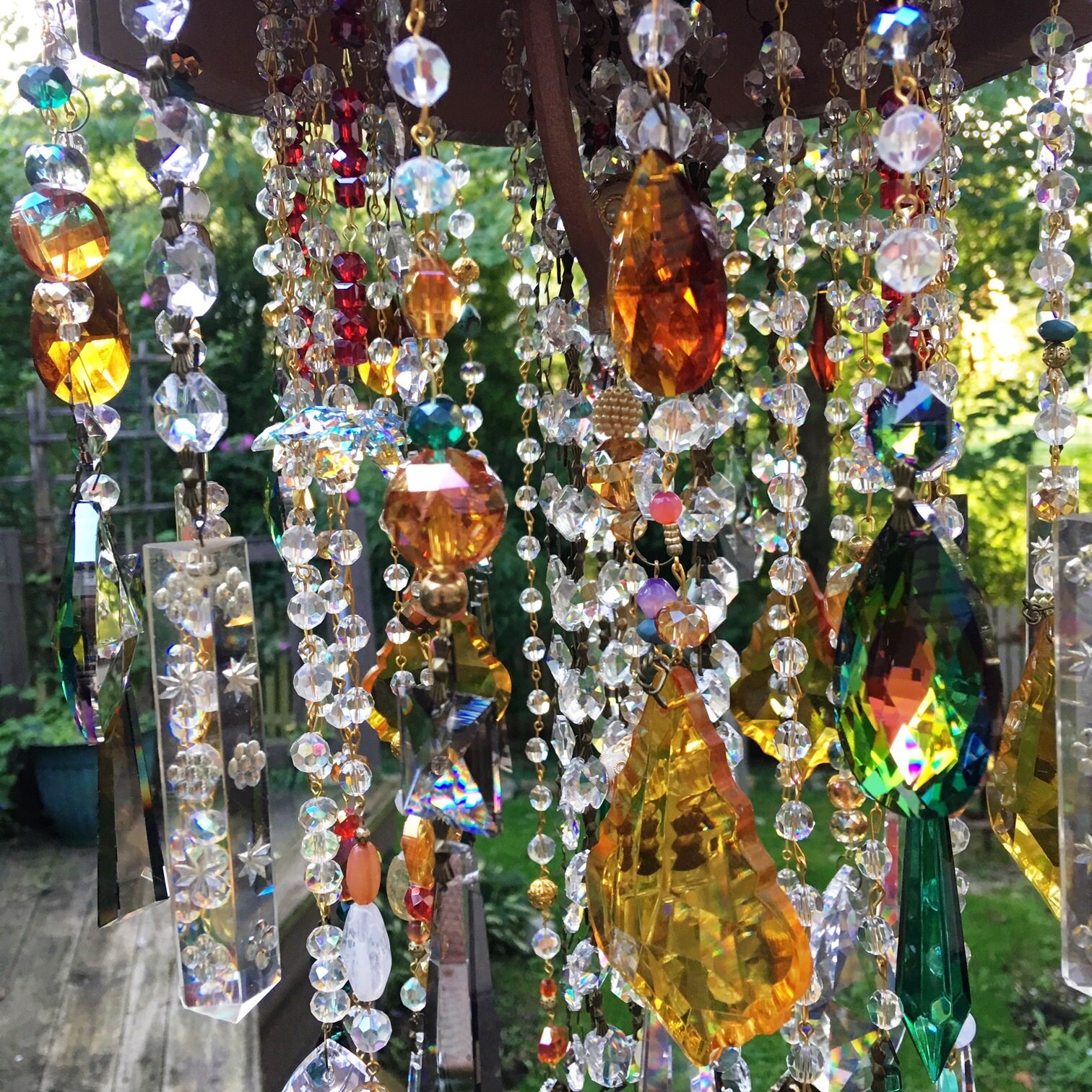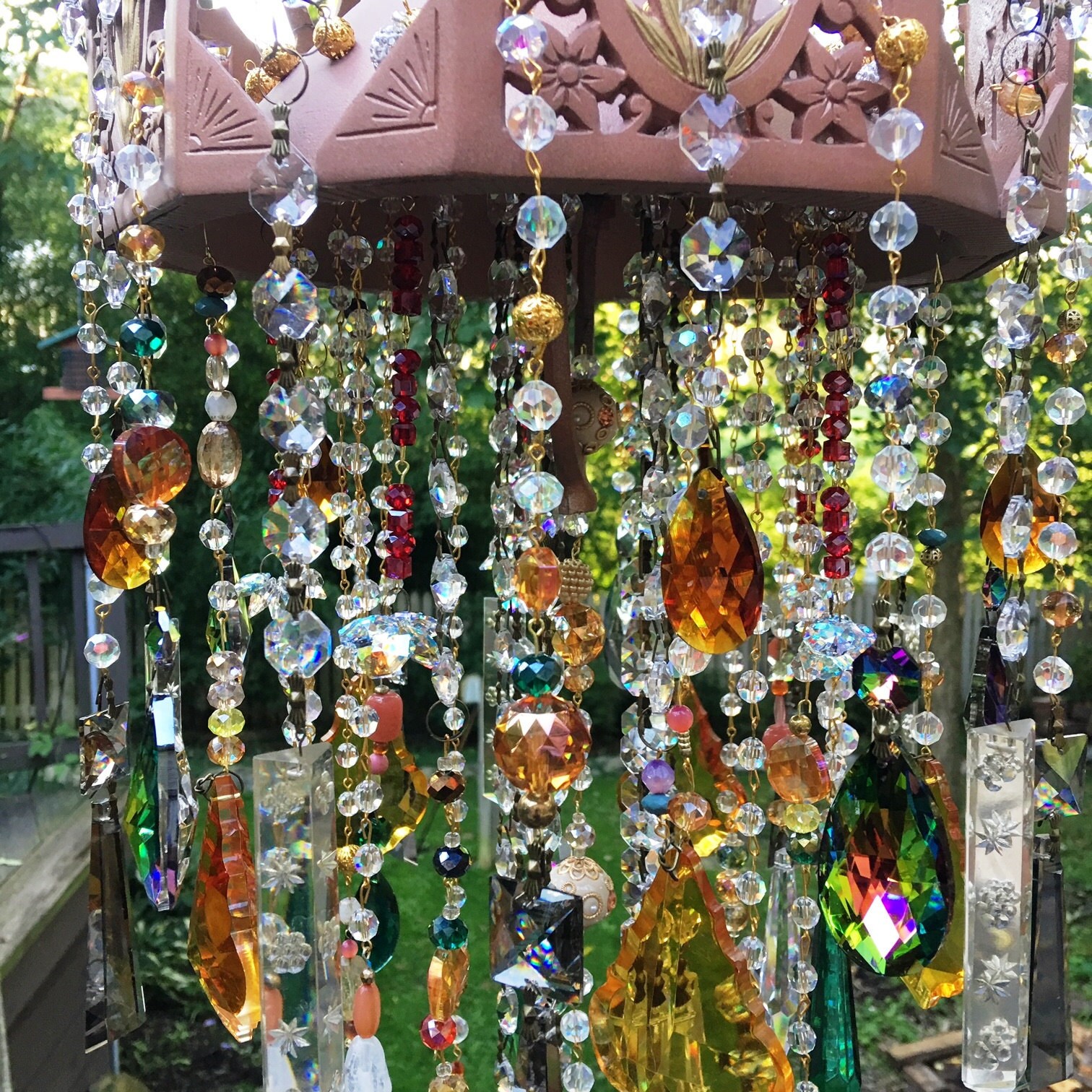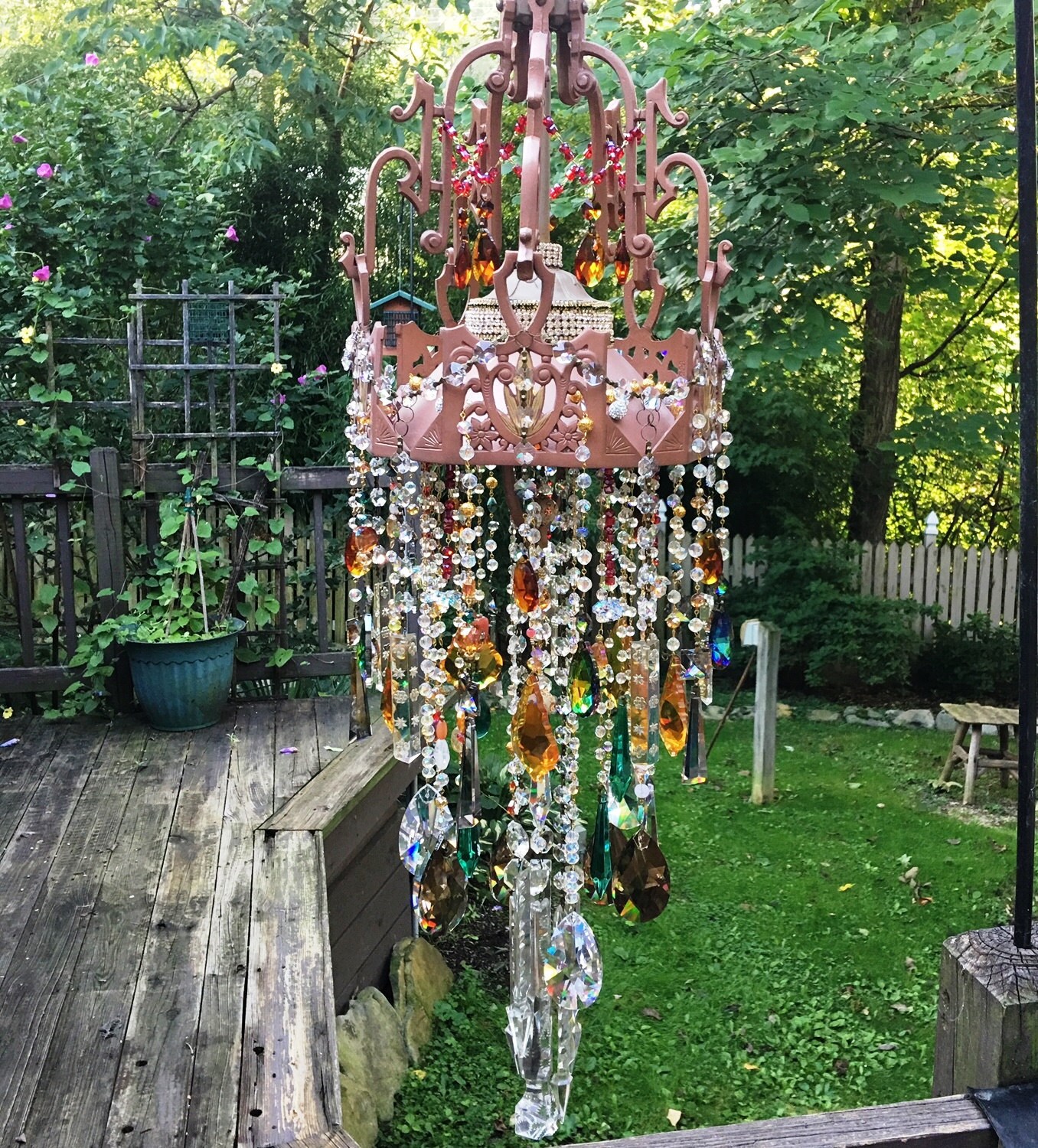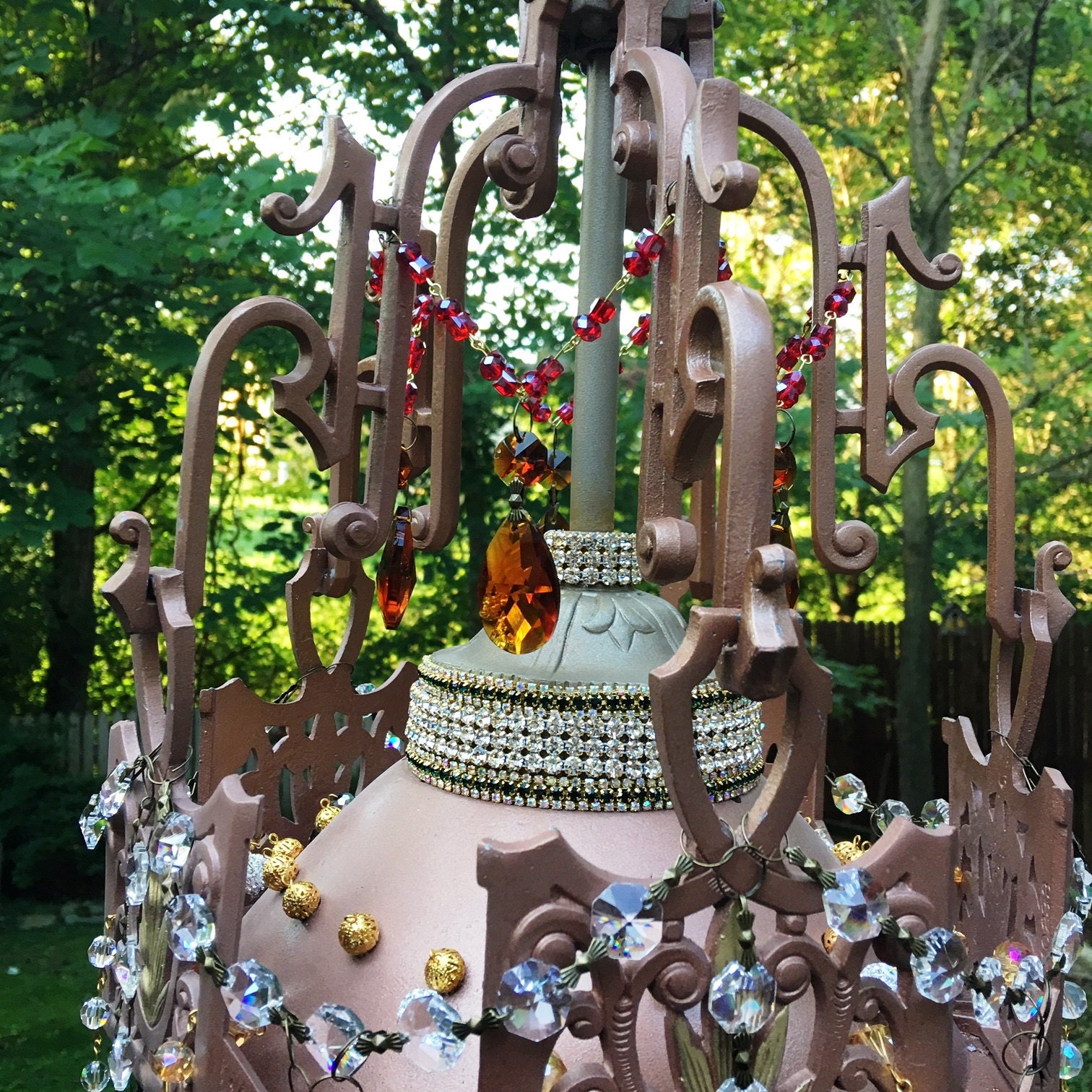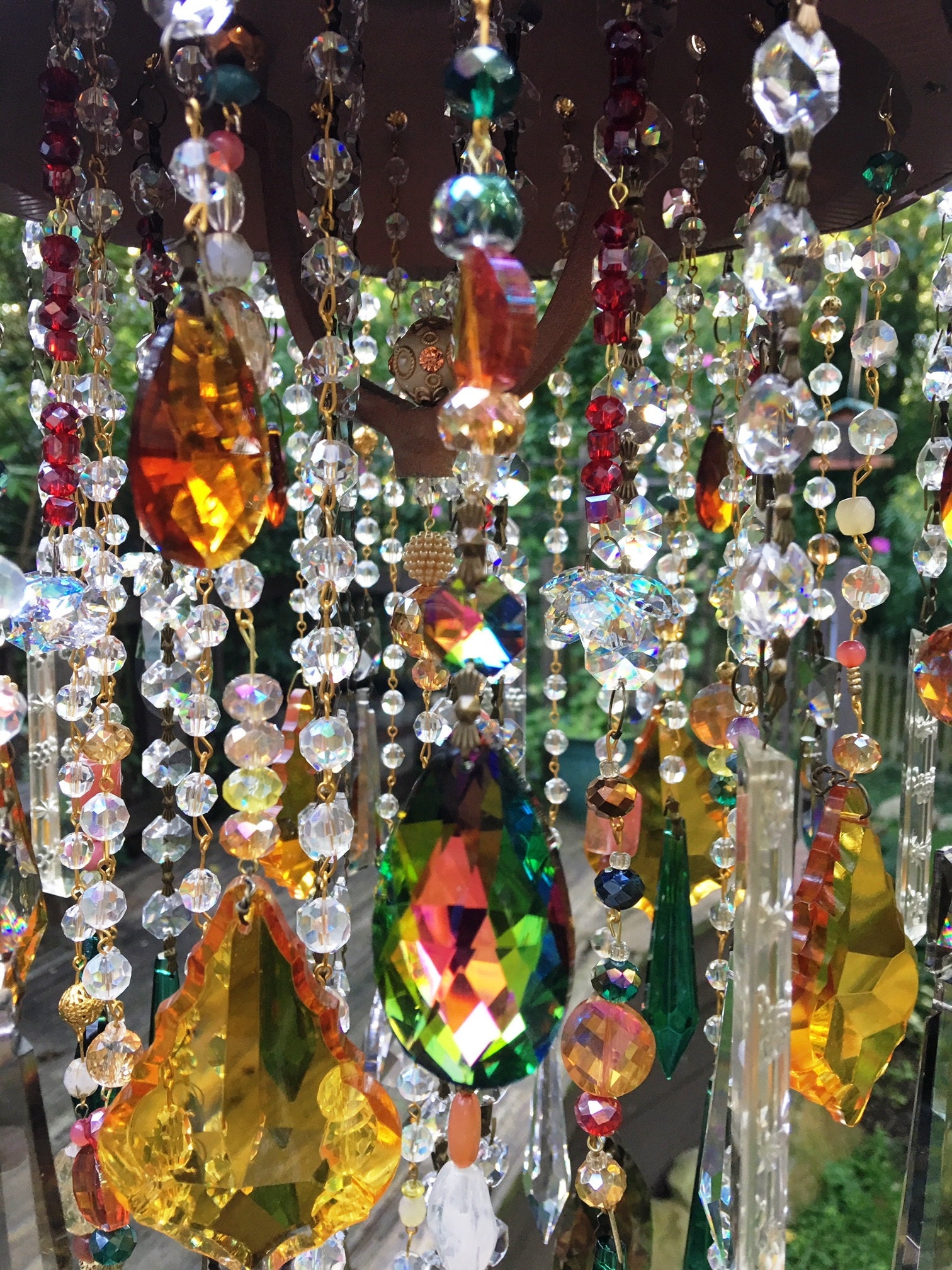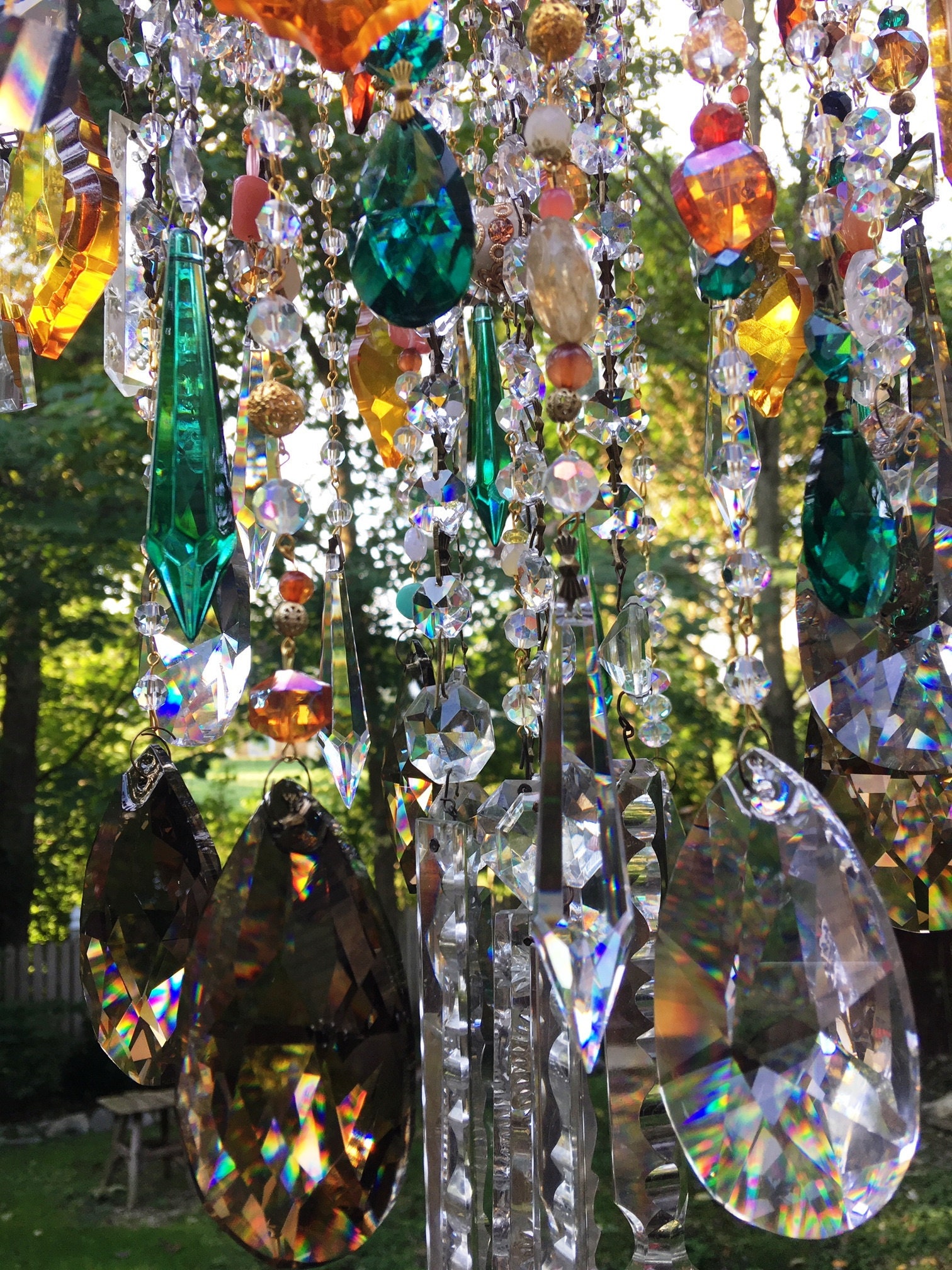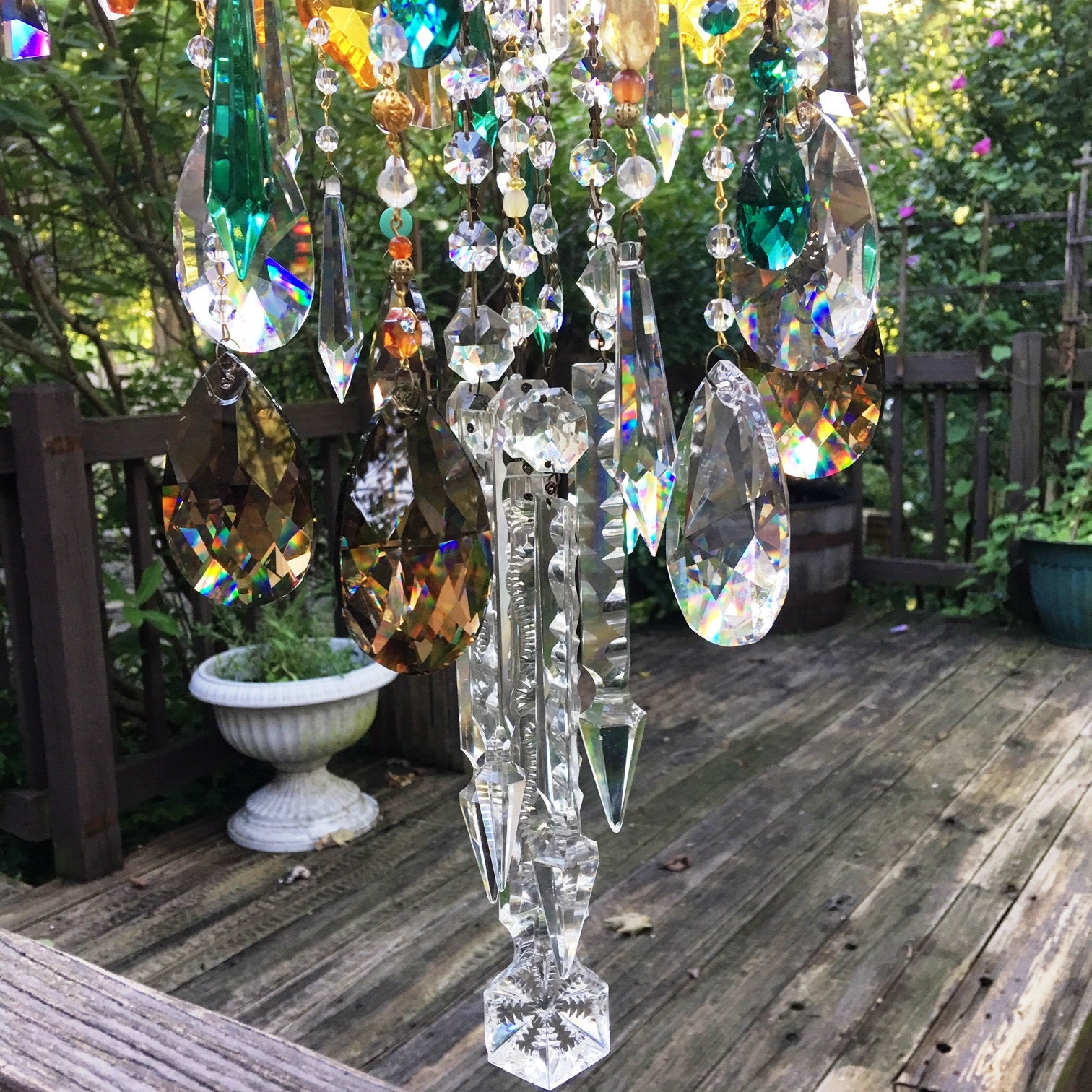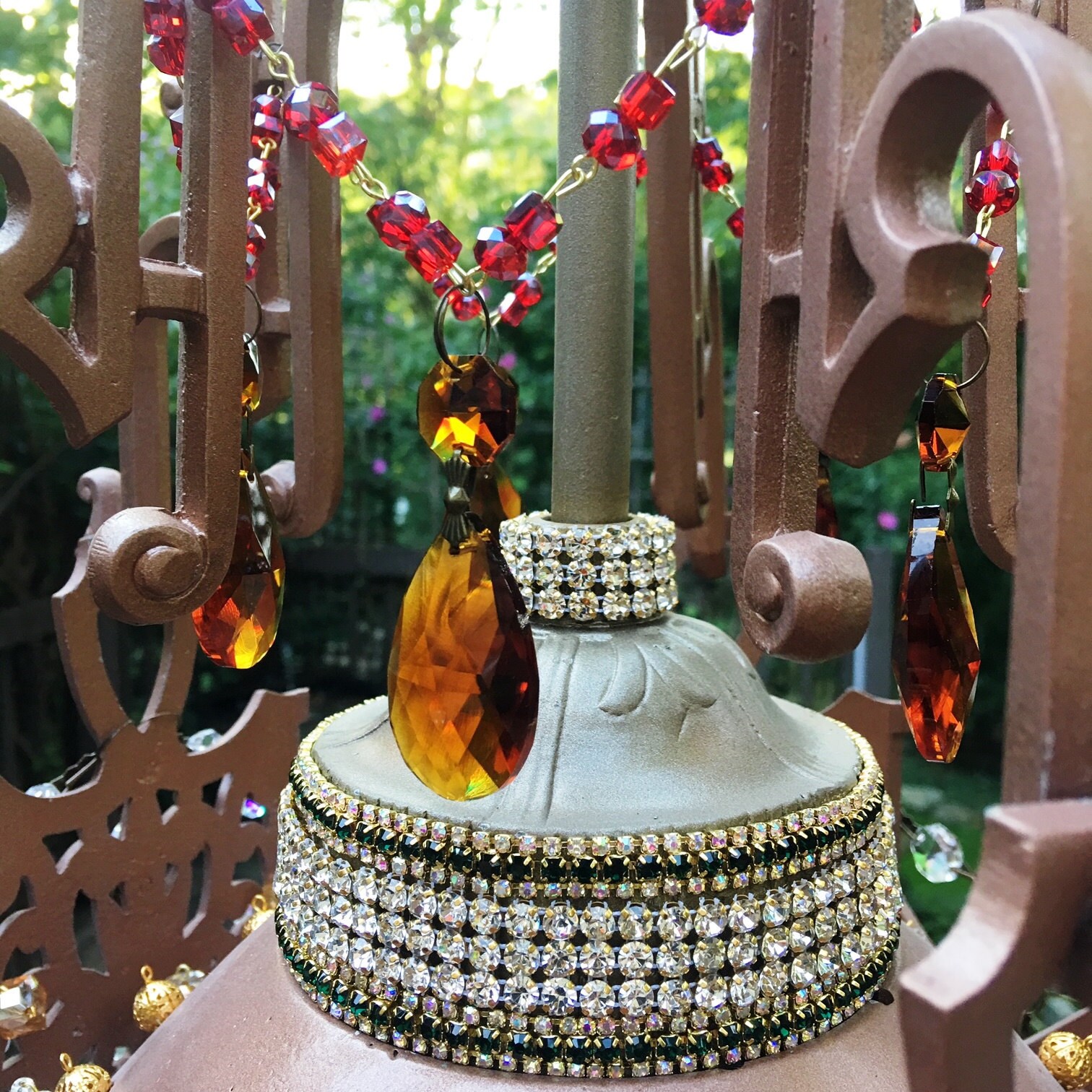 To see this beautiful crystal wind chime in person and hear it's lovely chime, please visit our booth at Big Valley Antique Center in Milroy, PA. We're located upstairs in Booth #203.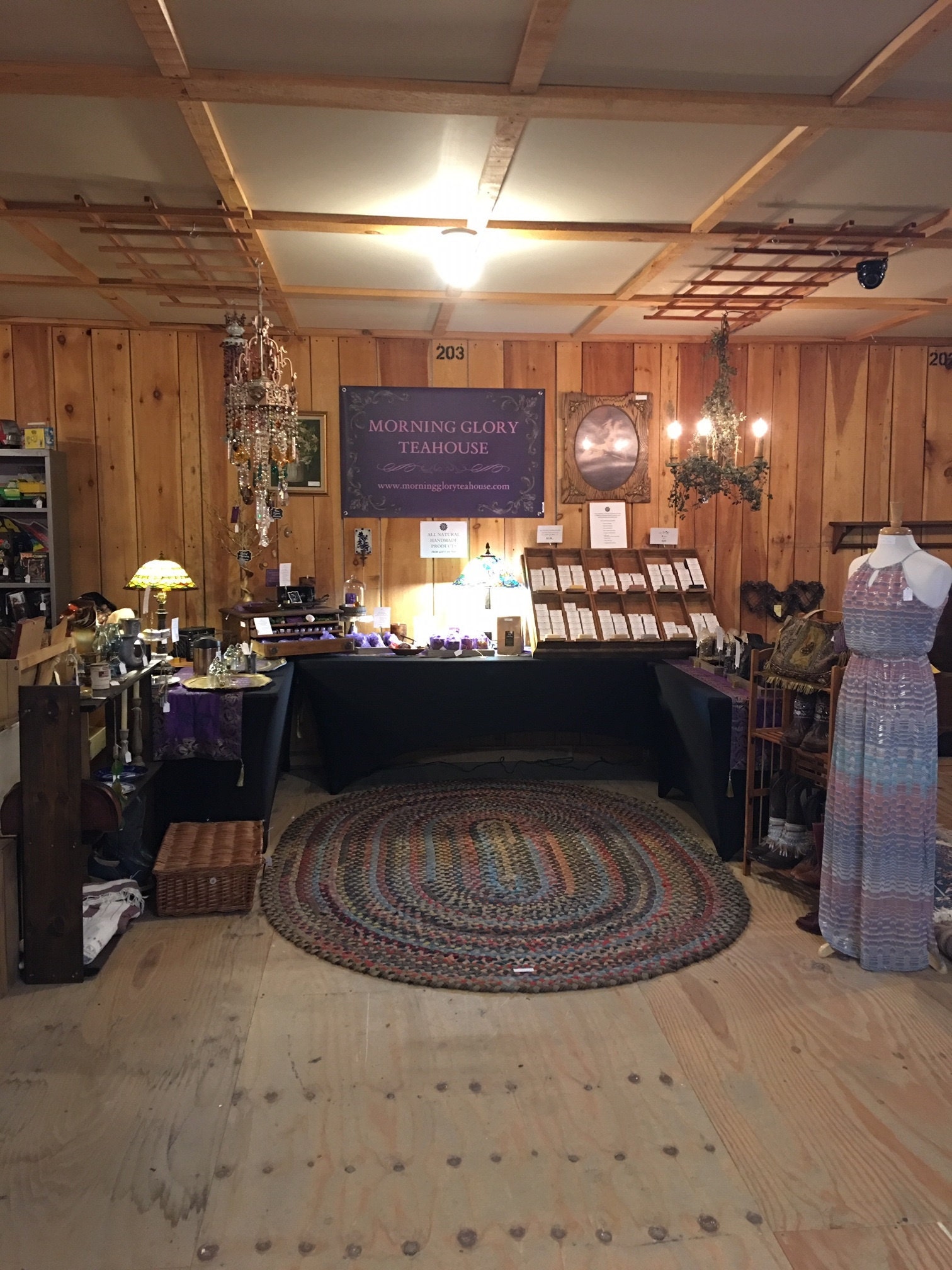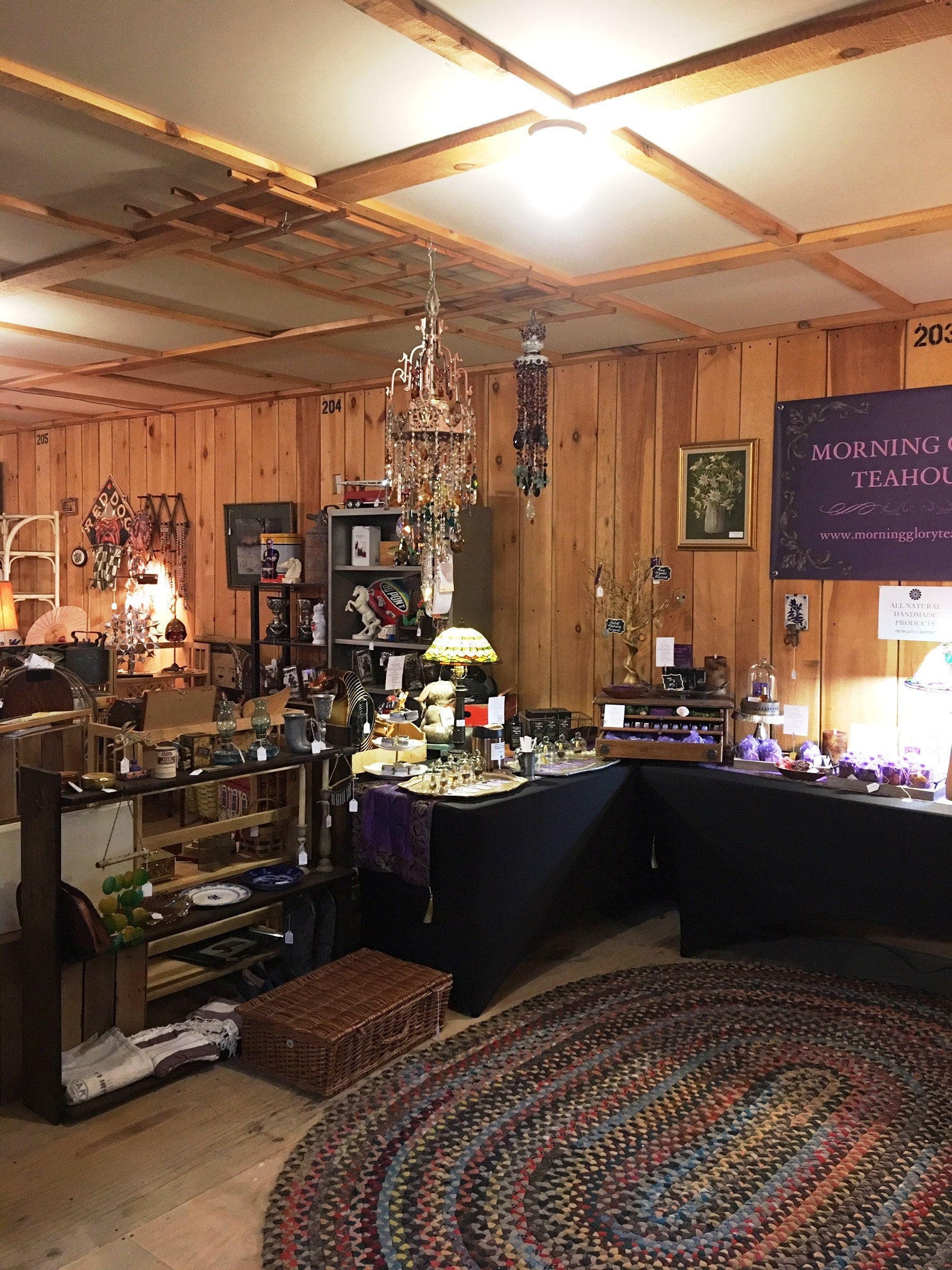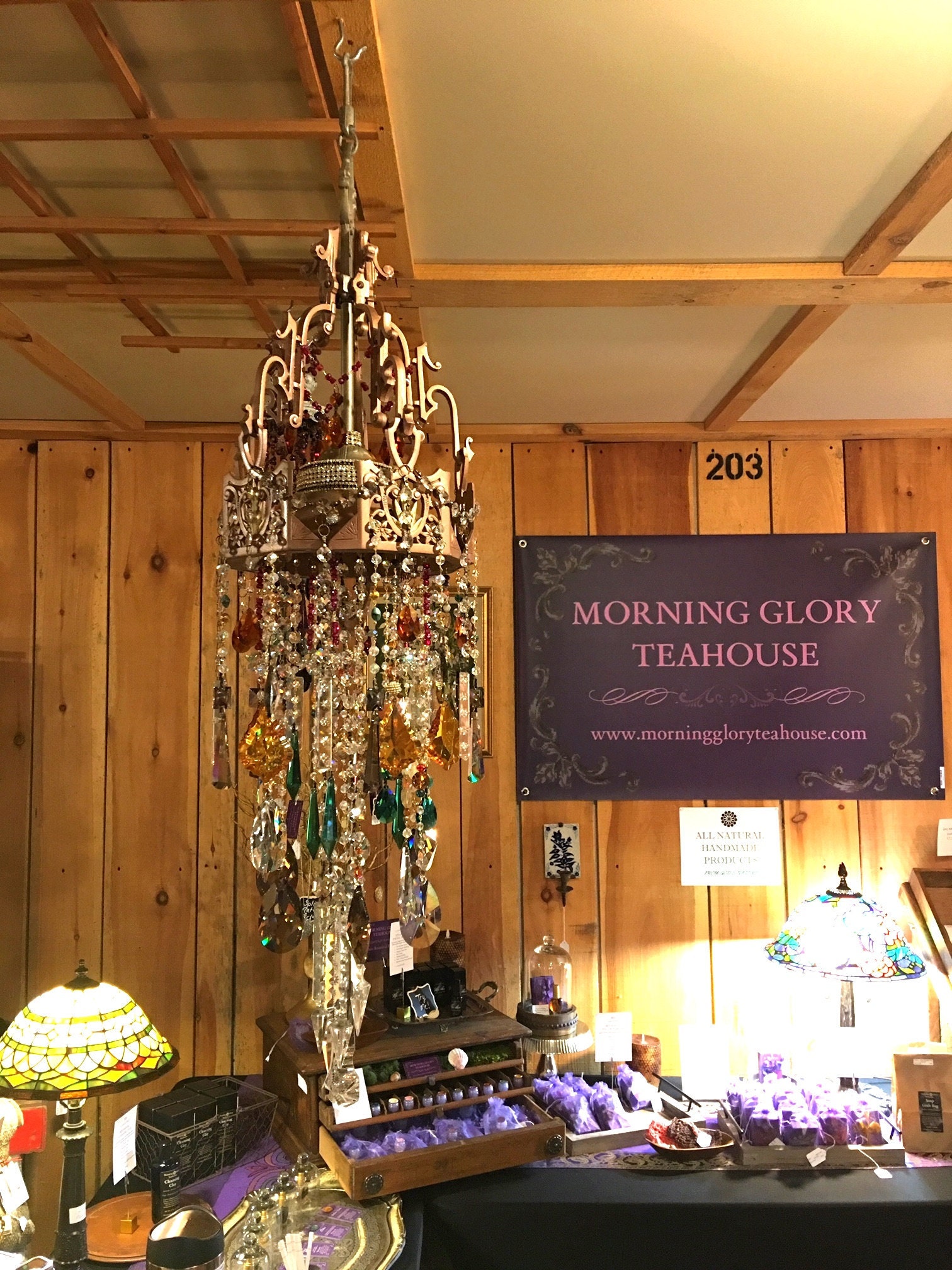 You can also purchase this Grande Bohemian Garden Crystal Wind Chime in our Etsy shop here.