Ancient Olive Aleppo Soap...a mild cleansing formula made with only the following ingredients: olive oil pomace, laurel berry fruit oil, distilled water, sodium hydroxide, castor oil to help boost lather, and silk protein for a velvety, silky feel. 
Ancient Olive soap has been cured for a minimum of 6 months. This length of time is necessary for the soap to become a harder bar, and less astringent. This moisturizing soap feels amazing on your skin. Gentle enough for babies, sensitive skin, those with skin conditions, and to use on the face.  True Aleppo soap is a castile soap made with only 4 ingredients: olive oil pomace, laurel berry fruit oil, water and lye (sodium hydroxide). It is made using the hot-process method where the olive oil pomace and lye water are boiled in large vats for 3 days. We choose to make our soap using the cold-processed method. 
Some don't like the feel of pure olive oil soap - claiming it feels slimy. We've added a touch of castor oil to help with bubbles and boost lather.  No synthetic fragrances or artificial colorants are used. Only the earthy, herbal aroma of the laurel berry fruit oil, which also gives it a natural green color. Laurel berry fruit oil, from the Mediterranean laurel tree, has antibacterial and antifungal properties, and may help heal a number of skin conditions, such as acne, eczema, psoriasis, rashes and other dermatitis types. We use 20% laurel berry fruit oil in our recipe.
This soap can provide months of use due to its high density. True Aleppo soap is one of the oldest soaps in history, dating back to ancient times in Aleppo, Syria.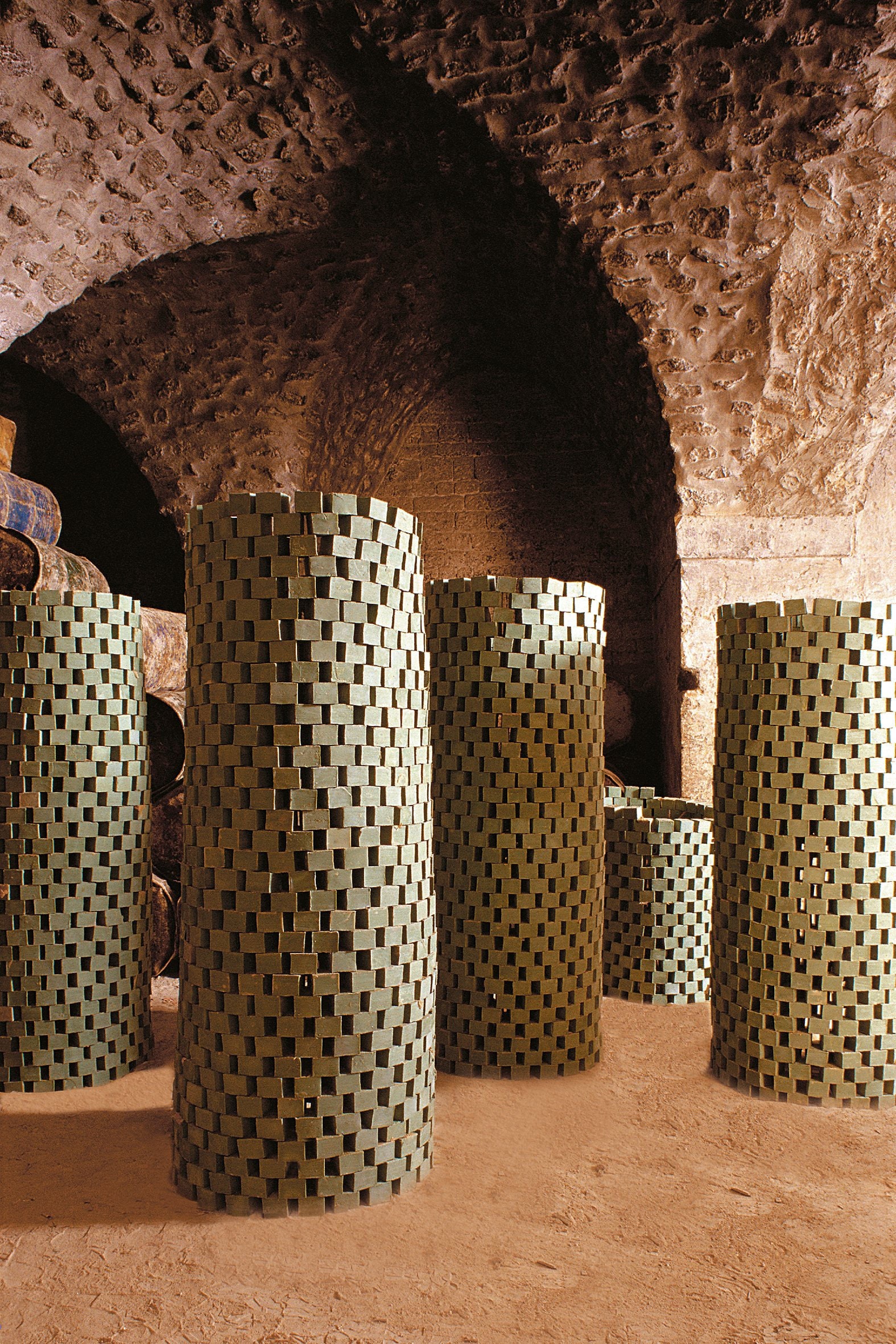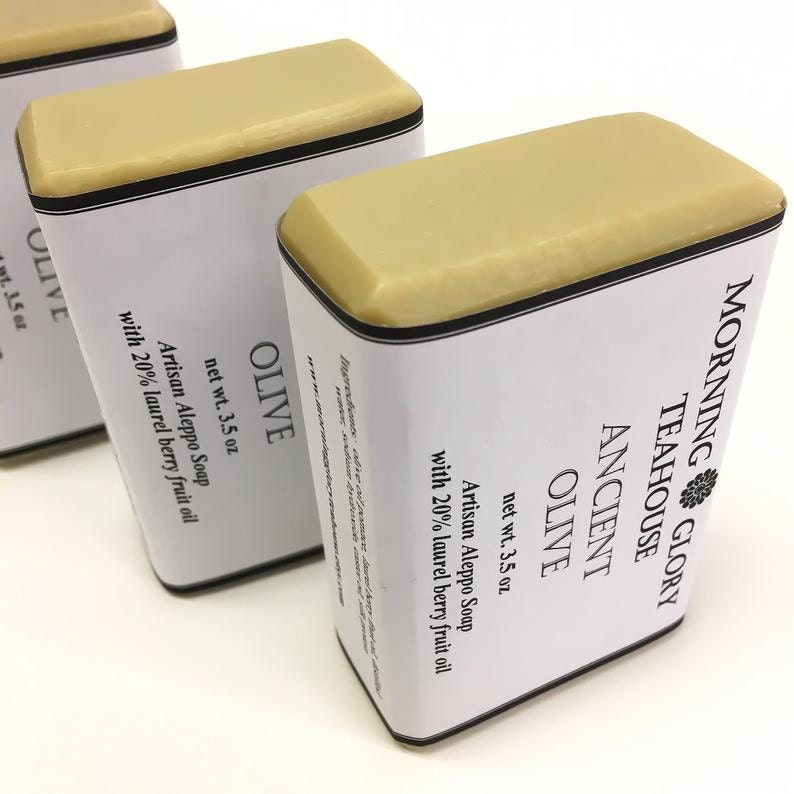 You can purchase our Ancient Olive handmade soap here.